Canto Ostinato + VJ
a live interaction between two pianists and visuals

Visuals: Heleen Blanken
Musicians: Sandra & Jeroen van Veen, two grand pianos or two keyboards
Composition: Simeon ten Holt
(
www)
Piece: Canto Ostinato
(
www)
Duration: from 30 minutes up to 2 hours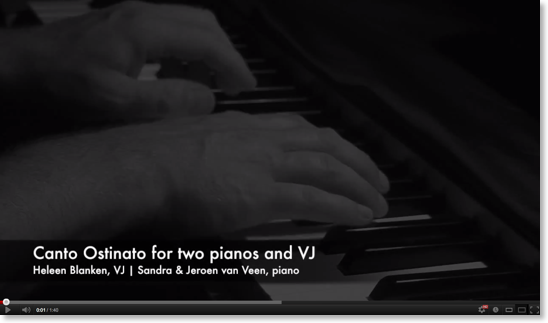 Watch the trailer on Youtube

Canto Ostinato is a Dutch composition about time, tension and release, organic structures in a musical open space, performed on two pianos and visuals. The freedom in the composition demands interaction between the performers. In this setting the VJ is a third player in the performance. Together they navigate through a landscape of emotions. Together they build the Canto Ostinato, each time different. The essence of the Canto Ostinato would be a described as 'meditative ritual' versus the traditional 'classical concert'.
The tonal music attracts a new audience, young and looking for the experiment!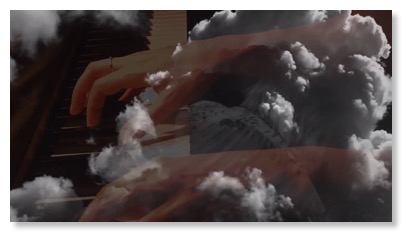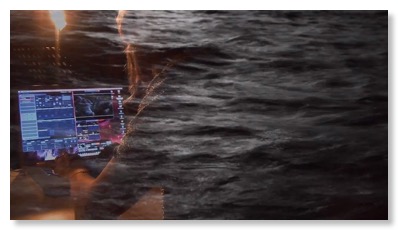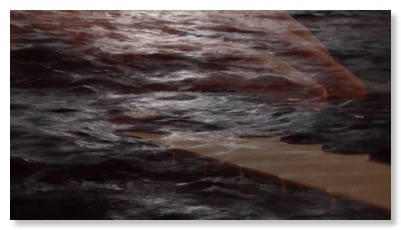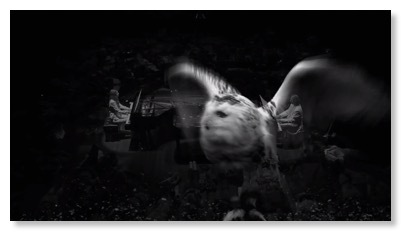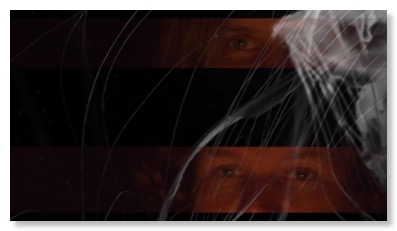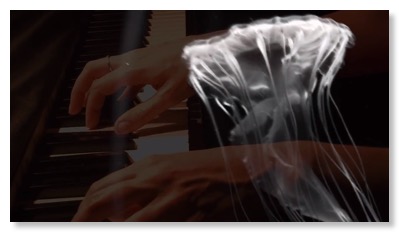 The organic visuals made by Heleen Blanken complete the performance to a mind blasting experience that people will never forget.
The most remarkable aspect of the piece is the amount of freedom that is given to the performers.. The work can be performed with different keyboard instruments from grand pianos to keyboards, organs, synthesizers. The piece is build out of small cells that can be repeated. Each repeat is not a traditional repeat but a change of color, accent, etc. Each concert is e new experience for the audience and the performers. This (highly popular in the Netherlands) work broke several record sales with performances on multiple pianos.
The awarded documentry 'About Canto' shows the impact that the piece had on many different people.
Duration: from 30 minutes until two hours nonstop
Category: theatre concert, live performances in club, concert hall
Needed: Two grand pianos (Steinway, Fazioli, Yamaha)


Performers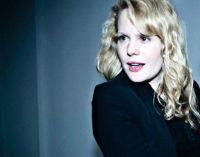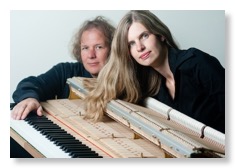 Heleen Blanken, VJ Sandra & Jeroen van Veen,
pianoduo.
After Heleen graduated from the Gerrit Rietveld Academy in 2008, it didn't take long for people to notice her talent. She's currently touring with the bands Moke and Finn Silver, and just made a visual impression for the Inertia compilation on Delsin's sublabel Ann Aimee. If that's not enough, she's also the resident VJ of Imprint (Trouw) and Dekmantel and a regular performer at Lowlands, Nightwriters, Paradiso, Melkweg and 'De Wereld Draait Door'. www.heleenblanken.com


Bookings Canto Ostinato + VJ:
Jeroen van Veen (vanveenproductions @ gmail . com)
Van Veen Productions

Bookings Heleen Blanken: @
Bookings Pianoduo Sandra & Jeroen van Veen: @




(from www.simeontenholt.com)
Emergence in minimalism

Although Simeon ten Holt's music is often categorized under the Minimal Music banner, the question is whether this characterization captures the true nature of his composing talent. Although the minimalist inspiration is undoubtedly present in all of his piano compositions, the distinctive feature is not so much the rhythmic and tonal structure which is so typical for this style, but much more the evolutionary space which his music actually creates for the players performing his music.

Simeon's compositions are not just single works, but rather a collection of an infinite number of compositions, all hidden in a single written code. Like a multitude of images hidden in a holographic photographic image, the script outlines a solution space in which actual shape and form will develop in time towards its full extent and depth. Every performance is therefore unique, yet recognizable as a part of the larger collection. Like life itself, it emerges and takes shape in a complex interaction between the genotypes as a code in the score and the context of performers and audience. This evolutionary and interactive characteristic distinguishes the music from the mainstream minimal music and gives it a special position within this type of compositions. Whereas the minimal music is essentially a modernist, constructive style, Simeon's music is better characterized as post-modernist and organic in nature.

The success of this music might be explained with this characteristic in mind, as it connects with audiences on an emotional level, taking them on a, every time unique, journey through a musical space. Adventurous but not unsafe, challenging but not beyond the stretch limit, uncharted but not random.

Ton van Asseldonk
Simeon ten Holt Foundation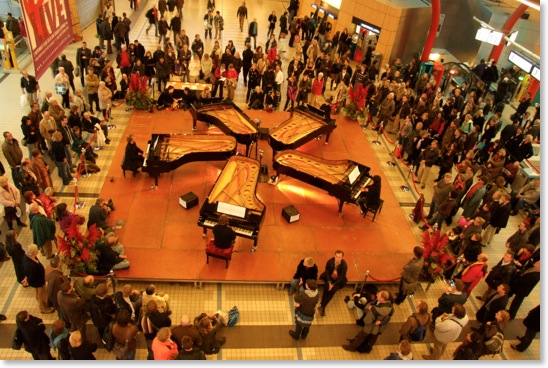 Canto Ostinato performed on the Railwaystation in Utrecht on 2007